Accommodations
The Comfort Suites Hotel & Convention Center is an all suites hotel, with the meeting rooms being located in the same building as the suites.
We have negotiated the rates below with the hotel for our stay.
Reservations for rooms should be made by directly calling the hotel at 1-605-791-2345 and pressing option '2' for the Front desk. Please identify yourself as being with the Discipleship Church of God to ensure you get our negotiated rates. Room rates below will be honored for three days before and after the Feast. Rooms must be booked by September 15, 2019. Our room block will be released after the 15th.
The hotel's website is: https://www.comfortsuitesrapidcity.com
There are 3 choices for rooms (subject to availability):
Standard Suite ($78/night*)
1 Room King Bed Suite, Partial Room Divider, Sofabed.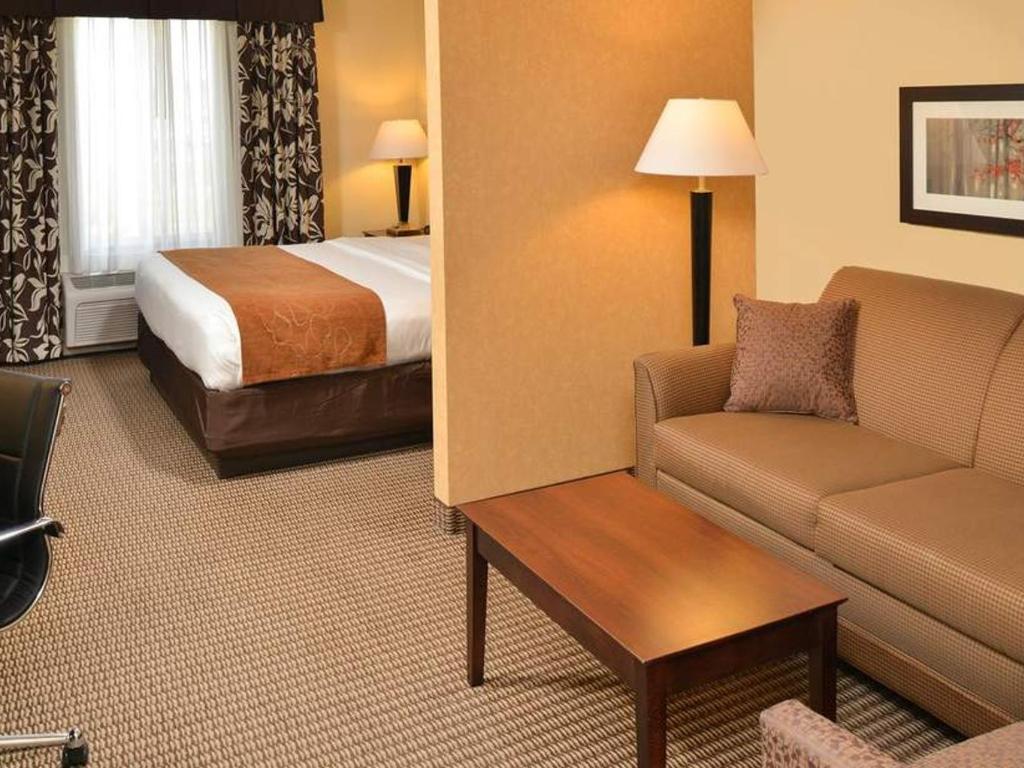 Or 2 Queen Beds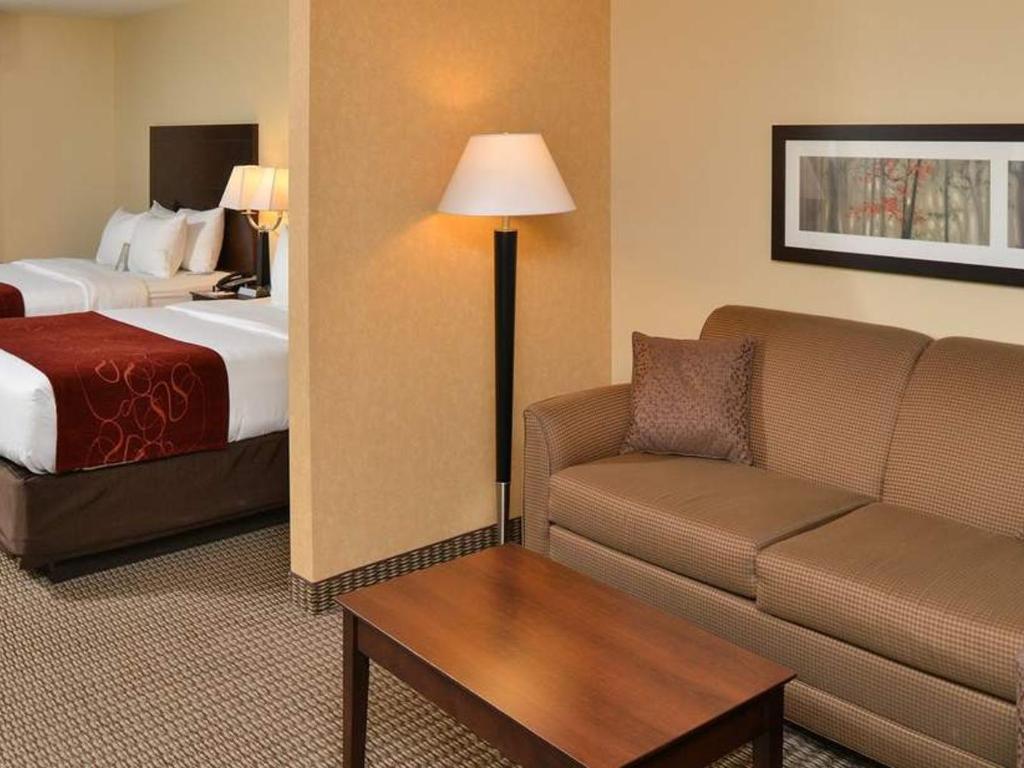 Family Suite ($103/night*)
2 Bedroom Suite (1 King Bed and 2 Queen Beds), Partial Room Divider, Living Room, Sofabed.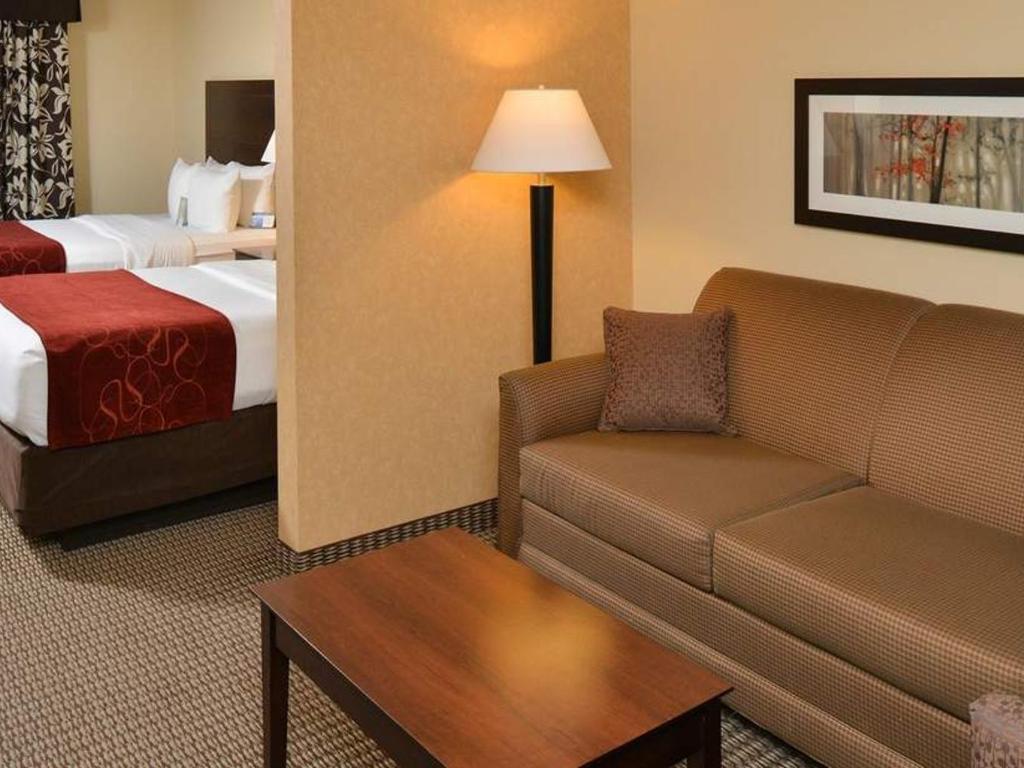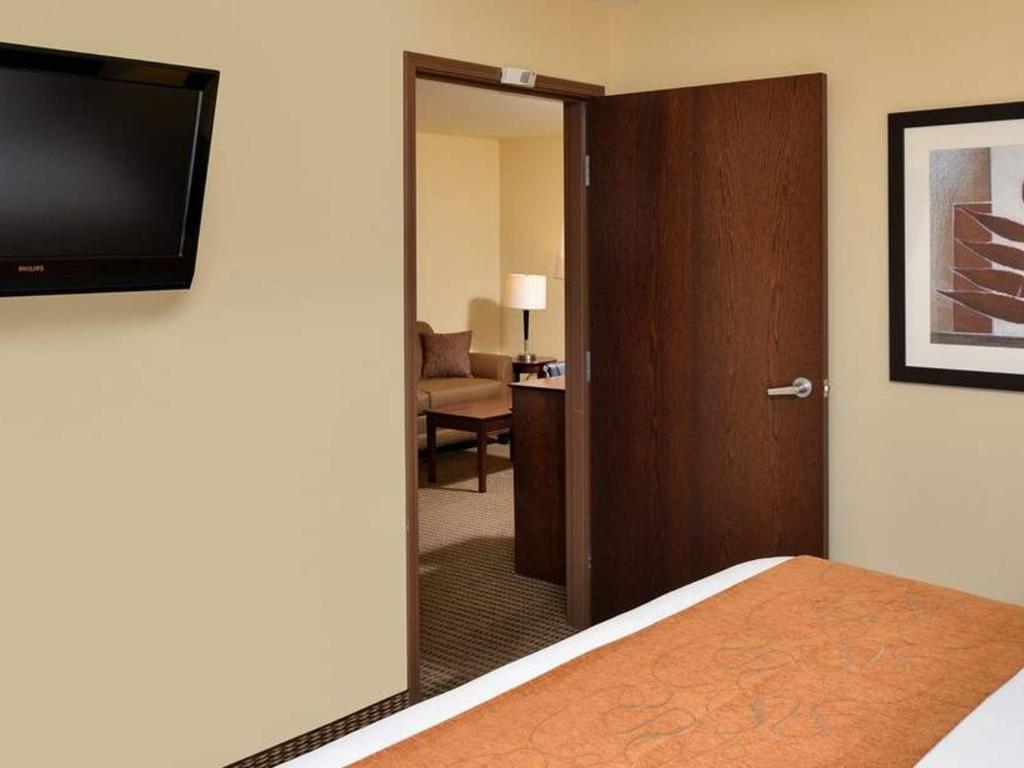 * Rates do not include 9% sales Tax and $2.00 Occupancy Tax per night.
All rooms are suites and include:
Sitting area with sofa bed & flat screen TV
Refrigerator & Microwave
Coffee maker, Hairdryer
Iron & Ironing Board
Wireless & Wired High-Speed Internet
Free deluxe, "Your Morning" hot breakfast buffet served from 6am - 10am
The hotel has a very nice indoor pool, hot tub & fitness room with 2 treadmills, an elliptical machine &
weights. They also have guest laundry facilities as well as a business center that has two computers
with free high-speed internet and a printer. A variety of beer and wine is available for purchase at the
front desk. No pets are allowed and no outside alcohol is allowed in the public areas.
Airport Express Shuttle Service is located in the baggage claim area of the Rapid City Regional
Airport. They are at every incoming flight and our guests receive a discounted rate of $9 (plus tax) per
person, one-way. Return transportation may be arranged at our front desk. Transportation charges will be
posted to the guest room folio if used.